Elewacja z czasem traci swoje walory estetyczne i funkcjonalne na skutek działających czynników zewnętrznych takich jak zanieczyszczenia atmosferyczne, promienie UV, woda, wysokie i niskie temperatury, zalegający śnieg itp. Wszystko to powoduje, że elewacja szybciej się niszczy i zaczynają porastać ja glony, pleśnie, mchy i różnego rodzaju grzyby.
Aby spowolnić proces niszczenia elewacji oferujemy Państwu usługi w zakresie:
mycia/ czyszczenia elewacji z kamienia, tynków mineralnych, klinkier, piaskowiec, marmur, granit, cegła, tynk strukturalny itd.
usuwanie glonów, mchów, grzybów
konserwacji elewacji – IMPREGNACJA
malowania elewacji
wykonania elewacji od podstaw ( ocieplenia, malowanie itd.)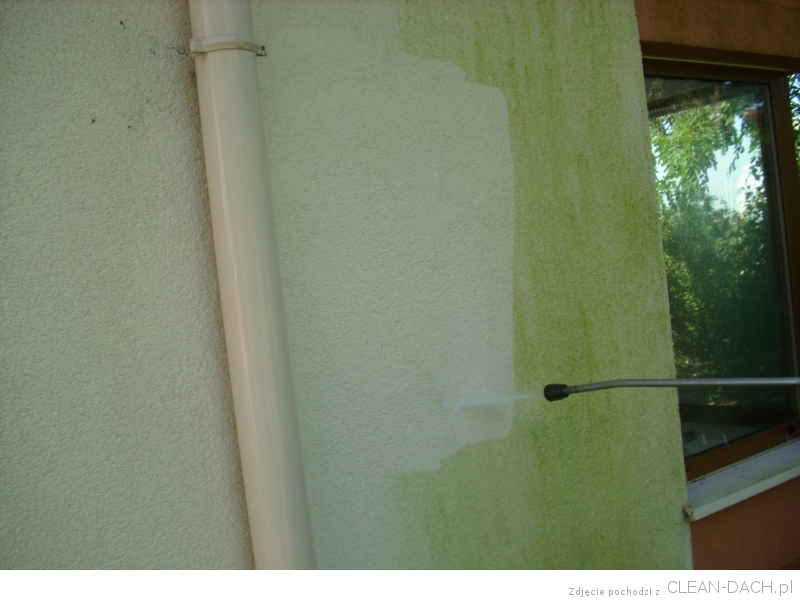 Impregnacja elewacji
W celu ochrony przed szybkim ponownym zabrudzeniem oraz porostem glonami stosujemy środki konserwujące. Tak zabezpieczone powierzchnie łatwo się zmywają, zastosowany filtr UV utrwala pierwotną kolorystykę. Dodatkowo spełniając funkcję hydrofobizacji, ochrony powłoki i są w pełni para przepuszczalne.
Po stosowanych konserwacjach, kolejne mycie zabezpieczonej elewacji nie przysparza kłopotu, można to wykonać w miarę potrzeb we własnym zakresie.
Koszt wykonania prac jest wyliczany indywidualnie po oględzinach miejsca wykonania usługi. 
Usługi realizujemy na terenie woj. pomorskiego i innych lokalizacjach wg ustaleń.
Umów darmową wycenę zlecenia